4 Insane Facts About Aluminum That You Won't Believe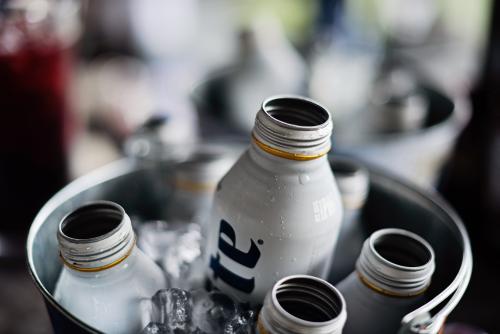 We think aluminum is the best thing since sliced bread. Not really, because aluminum and bread are quite different. We do think aluminum is the best thing since steel, which is why we use it to build our truck bodies, as opposed to the older steel service truck bodies.
Since we love aluminum so much, we often talk about its amazing qualities, superior durability, and overall awesomeness. Here are some truly remarkable facts about aluminum that we think are definitely worth sharing.
---
Aluminum Was Once Worth More Than Gold
Way back in the 1850s', aluminum was far more scarce than today. Some accounts say that aluminum was worth nearly twice the amount of gold at the time, which is quite ironic considering we associate the 1840's and 1850's with the "gold rush."
We have heard that aluminum was worth nearly $1200 per kilogram back in the day. Compare to today, aluminum is currently worth $2300 per metric ton which equates to $2.30 per kg. Absolutely insane!
---
Aluminum Is The Most Abundantly Found Metal On Earth
If this is true, then why was it once worth so much? Well, aluminum in its most pure form is essentially useless. New processes developed over the course of the last few hundred years have allowed the precious metal to have more widespread use and practical applications.
Aluminum is so abundant that it makes up nearly 8.3% of the earth's crust.
---
Aluminum Melts At 1218 Degrees Fahrenheit!!
That's really hot. There's really nothing else to say about that, other than if you end up on Jeopardy and this question arises… you're welcome.
---
It Will Take An Aluminum Can 500 Years To Oxidize In A Landfill 
500 years is a pretty long time.
For example 500 years ago, the quickest method of transportation was a horse, kings and queens ruled pretty much everything, and you could be put to death for about 10,000 different reasons that don't really make sense.
That's how long it takes aluminum to oxidize in a landfill. Why wouldn't you want that kind of longevity attached to your service truck body?