How to build the mobile mechanic truck of your dreams on a budget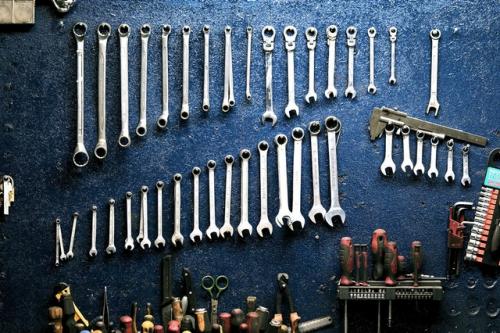 When it comes to getting the job done right, your equipment can be a crucial element for premier execution. Even the most skilled of craftsmen need functional, optimized equipment to do their best work. Roadside and mobile mechanics are no different. Unfortunately, most mechanic truck manufacturers actually create a disservice to the hardworking toolsmiths of the road, by producing cookie-cutter, one-size-fits-all mechanic truck bodies that are not specialized towards the individual mechanic. We all have a method to our madness, and roadside mechanics are no different. The shocking part of all this is that customizing a mechanic truck does not cost anymore than paying for the emblem or stamping of a decades-old manufacturer on the bumper. To simplify, you can create the mechanic truck that is perfect for you without paying more. You just need to know where to find it.
This is where a customized manufacturer comes in. By choosing customization, you are setting yourself up to create the best piece of equipment imaginable, specifically built for your needs.
By selecting to customize upfront, you can have a manufacturer outfit your mechanic truck with drawers and cabinets of all shapes and sizes, specifically built for your tools. This will drastically improve workflow, keep you unbelievably organized, and reduce hassle when you receive that dreaded 1 AM service call. It will not prevent you from having to get out of bed to rush to the site, but it will help you get the job done once there.
A mechanic truck that is customized allows you to make the rules. Throw a vice here, throw a vice there, throw a vice everywhere. Why the hell not? Tiny tweaks to your mechanic truck setup can pay huge dividends when on the road servicing your customers.  You have freedom to place different light configurations where you need them most, that could save precious time in low visibility situations.
And let's talk about cranes…
No not that type of crane, bird brain. HAHA. Get it? Bird brain!
Rather than dealing with whatever crane comes mounted on your mechanic truck body, you can choose. Crane preference can be impactful when in time sensitive situations, and having a model that you are most comfortable with can lift a lot of stress (and a lot of weight, because, well, it's a crane).
Lastly, customization allows you to have a selection of truck body material, which can drastically effect the performance and gas mileage of your vehicle. By being provided with choices, you can craft your mechanic truck out of modern materials, such as aluminum alloy or carbon fiber, and significantly increase the longevity and lifecycle of your equipment. Truck body replacements every four years are a thing of the past. With the power of selection, you can eliminate costly rusting, frustrating fuel mileage, and chassis thrashing
Pro tip: pick 6000 grade aluminum. It's what NASA uses. And this company called JOMAC.
The point is, you are creating unnecessary obstacles for yourself by choosing not to customize, like right now. You have options beyond what you think possible, and by picking a customizable mechanic truck and a forward thinking manufacturer, you can have the best equipment on earth, completely molded to your style of work, preference of workflow, organizational habits, and equipment specifications.