When Is It Best To Buy A Steel Service Truck?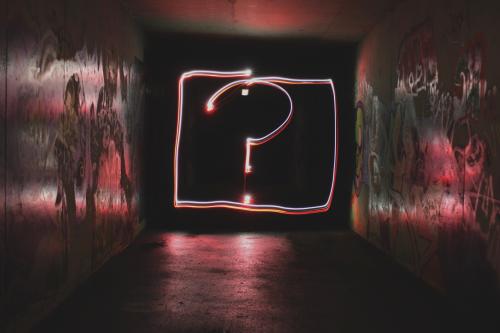 At this point in human history, there have never been so many options for materials to have your service truck body built from. While each has its merits, we often get loads of questions regarding when the best time to purchase a steel service body is.
After a ton of extensive research in the JOMAC laboratories, our service truck body scientists have developed a comprehensive list of situations and predicaments where purchasing a steel service truck body is the best option…
---
When You Have A Deep And Passionate Love For Things That Will Rust

If you are a contractor or fleet manager, and you enjoy that orangish decay on the vehicles you rely on to get your day-to-day work done, look no further.
Not only will steel rust more easily, but it will also cut down on the life of your truck body. Who doesn't like an excuse to buy more equipment and truck bodies?
---
When You Think The Earth Is Flat


If you hold the perspective that the planet Earth is flat, steel service truck bodies are definitely the choice for you.
Sure, Christopher Columbus's kooky-self proved the Earth was round several hundred years ago, but who believes that geezer.
There may be hills and steep inclines, but a little more weight from a steel service body never hurt anyone.
---
When You Have Had 8 Beers, 3 Shots, And One Of Those Pinkish-Red Things That Tastes Like Kool-Aid
Who doesn't like a good time? We sure do. If you have a good enough time, you may be able to rationalize purchasing a steel service truck body instead of a lighter, more powerful aluminum one.
It's a scenario we have all found ourselves in, and this may be the absolute best time to make the investment. You aren't thinking clearly, everything seems like a lot of fun, and your money really doesn't matter to you (until the next morning). Why not!
A steel body will only last a few years before you have to buy another one, but it sure would be cool to say your work truck is made out of steel! Who cares if the payload is significantly lower!
The following morning will be filled with headaches and shame from silly decisions.
---
When Your Favorite Sport Is Figure Skating
Do you like triple axels? How about spandex body suits layered with majestic sequins? I'll bet you love steel service truck bodies too.
Researchers at the JOMAC laboratories have determined that individuals who designate figure skating as their favorite spectator sport are 89% more likely to also prefer steel service truck bodies. We are still diving into the correlative details, but the research has shown a significant link, though we cannot explain why.
This is an ongoing study. We will continue to post updates periodically to help prospective buyers make an educated decision on choosing aluminum or steel service truck bodies, based on their personal preferences. If none of this describes you and you would prefer to look at aluminum service truck options, click here.